Biophilia Guardian A3 NLS Bioresonance Machine For Cats
Brand: Biophilia
Product Code:

Biophilia Guardian A3

Availability:

1000


TEL: +86-18757067060
Email to order: singularitynls@gmail.com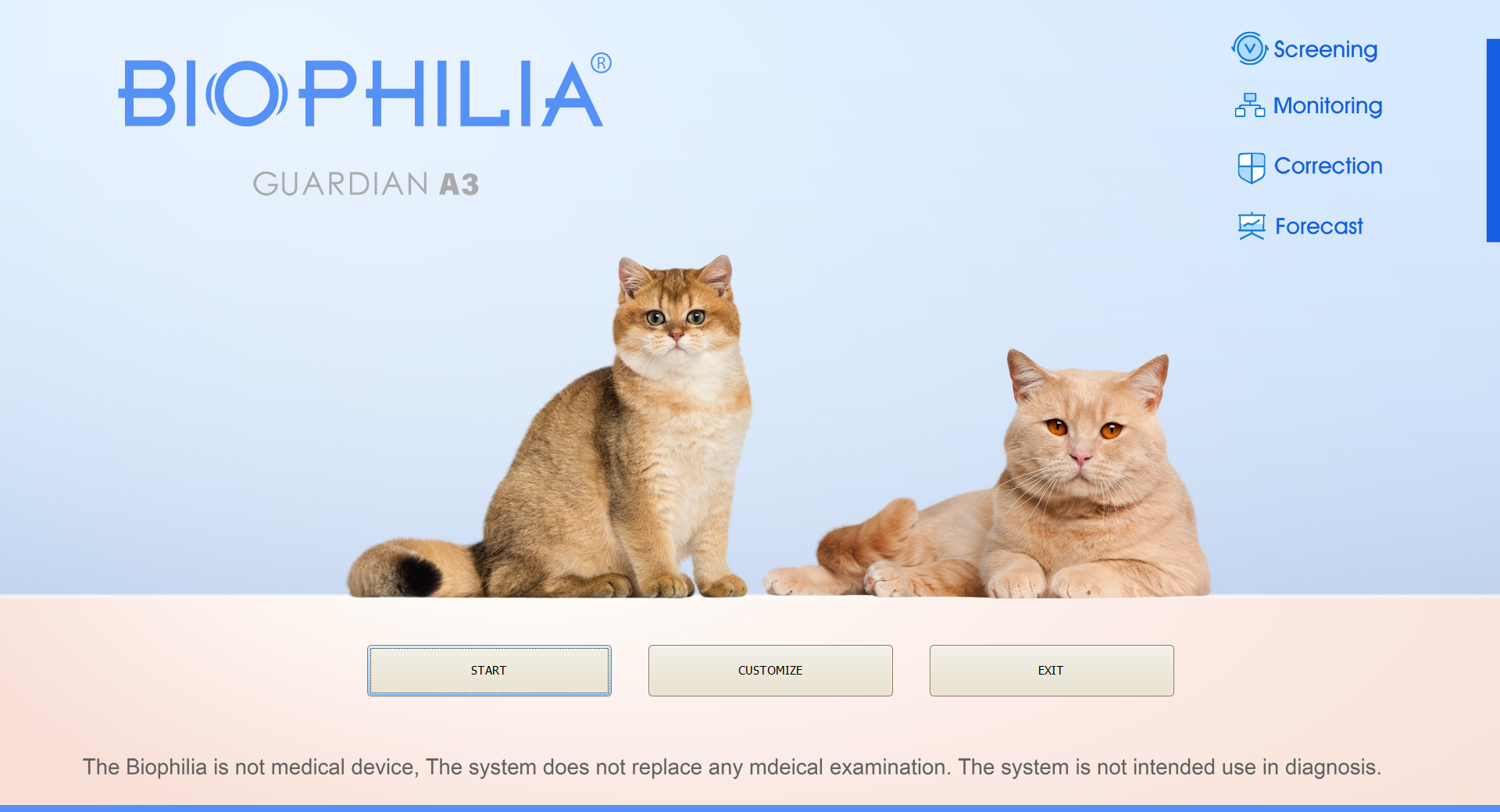 Good biofeedback systems, like Biophilia Guradian A3 for cats, can trace the changes in pathology and infections by observing the characteristics of these wavelengths and the changes in the tissues and cells of the body. This utilization of frequency analysis is based on this incredible discovery in natural science which allows us to analyze the magnetic vortex of any biological object. Biofeedback was designed to not only help cats with pain but to identify the specific biological problem in order to address it with natural Biofeedback therapy.
Biofeedback scanning of organs and tissues is not all that modern biofeedback systems are designed to do. That same theory which was proven by natural scientists, applies to therapy. Biofeedback therapy is administered using brain neurons again. Frequencies which were detected by the system can be Reversed and sent back to balance out the issues and bring them back to health.
Biophilia Guradian A3 for cats Meta-Therapy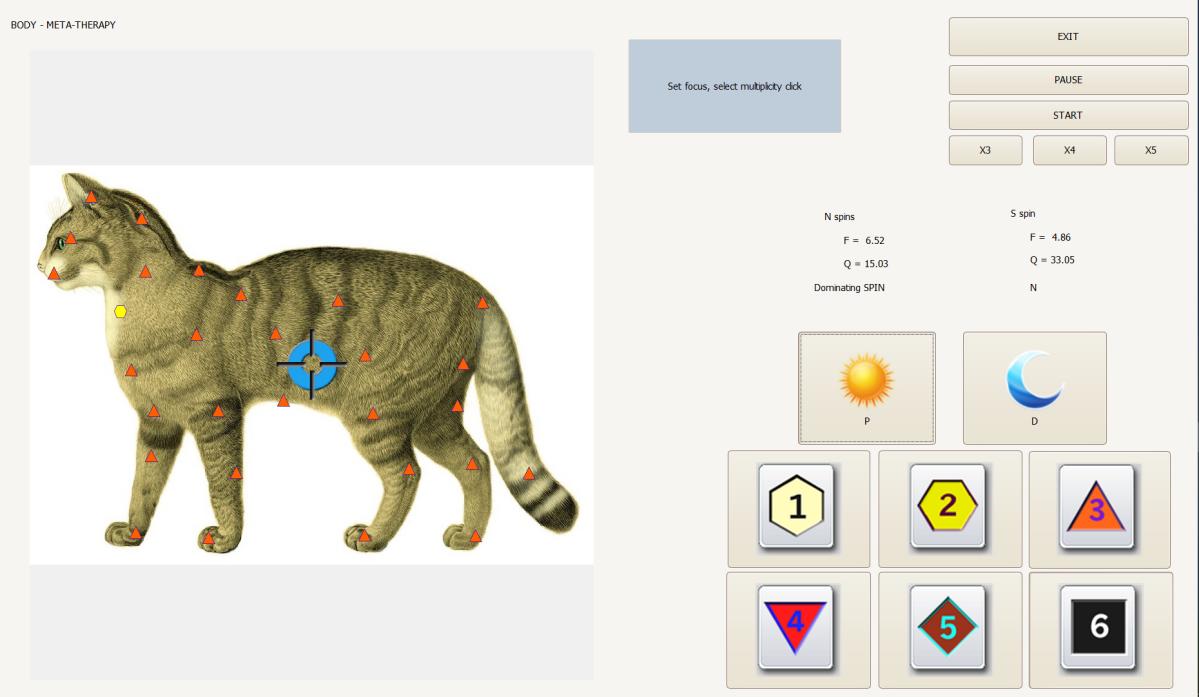 Biophilia Guradian A3
Multiple Meta-therapy: X3, X4, X5.
The brain will receive a signal regarding the need to test one or more organs of the body, which signal is displayed on the computer monitor and is captured in the headphones of subject. The signal represents a series of electromagnetic oscillations characteristic of healthy organs. Every dog possesses its own particular spectrum of electromagnetic oscillations. The question regarding the state of the health can be explored, and in response to a question, the subject's brain provides an answer, which is then perceived by the sensors. The outcome represents the state of the body organism.
Biophilia Guradian A3
Common testing of spectral etalons:
A # ORGANOPREPARAT
B # BIOCHEMICAL HOMEOSTASIS
C # PATHOLOGY
D # HOMEOPATHY
E # ALLERGENS
F # FEARS & EMOTION
G # TRACE ELEMENTS
H #CESTODES
I # SIMPLES
J # FLUKES
K # NEMATODES
L # ALLOPATHY
M # MINERAL TABLE
N # VITAMIN TABLE
O # FOOD
P# CAT DISEASES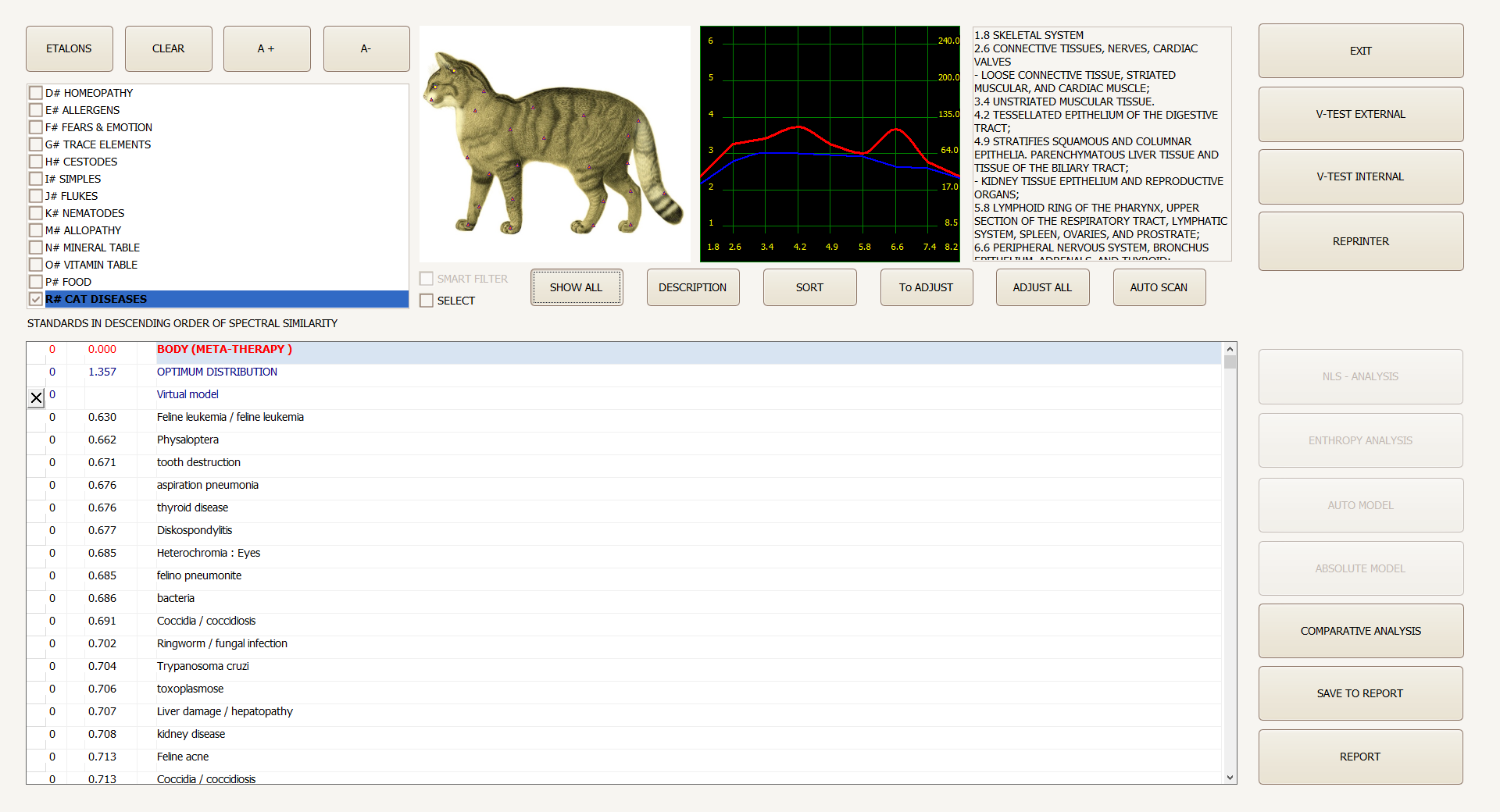 Facts about the latest original Biophilia Guardian A3 Cats software:
1. Equipment set up on a modern element base, has a stylish design, and interfaces with a PC via USB-port.
2. The Biophilia Guardian A3 has a digital trigger sensor in the unit and an analog trigger sensor which is built into the Bio-inductor.
3. There is a registration CE certificate.
4. The program works steadily on any Windows operating system (XP, Vista,Windows7, Windows8/8.1/ Window10/ Window 11, MAC virtual machine).
5. The program is translated into many languages and updated regularly.
6. New versions are available for free upgraded.
7. The software run faster, with better compatibility
8. Support the higher resolution.
Biophilia Guradian A3
Package details: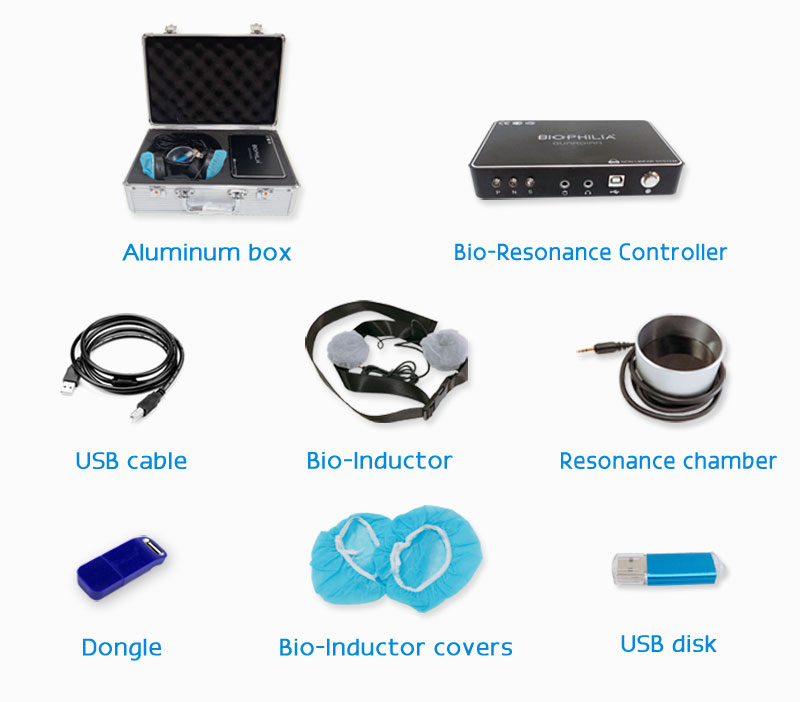 Properties
Brand Name
BIOPHILIA
Type
Bio-resonance diagnosis device
Model No
Biophilia A3 Guardian
Packing size
37X26X14CM(L*W*H)
Color
Black
G.W(KGS)
3.5KG
Origin
China (Mainland)
Warranty
3 years
OEM
Yes