Shock Wave Therapy Machine For Male Erectile Dysfunction and Therapy Pain
Product Code:

Shock Wave

Availability:

1000


TEL: +86-18757067060
Email to order: singularitynls@gmail.com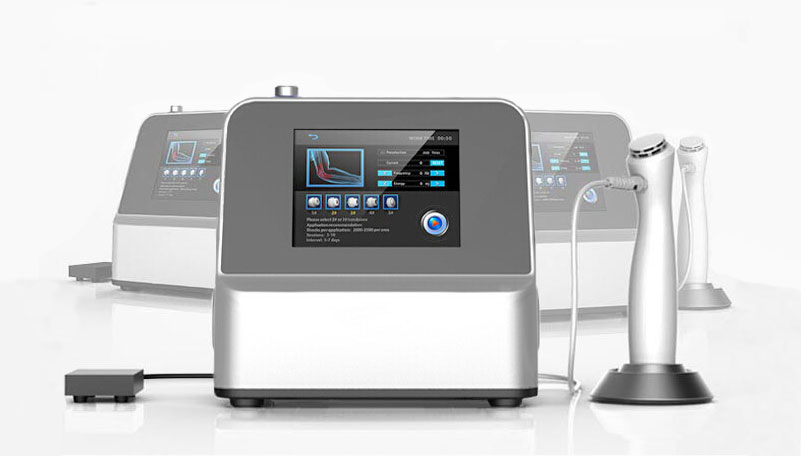 Shock Wave Therapy

A shockwave is a pressure wave – any action that displaces its surrounding medium is a shockwave. The ripple created when a stone is thrown into a pond is a shockwave. The shockwaves used in equine medicine are generated in a fluid medium inside a transducer head and are then transmitted readily through skin, fat, and muscle. The high energy waves are focused within the transducer head so that the shockwave can be directed to the precise area of the injury. When shockwaves hit an area of higher acoustic impedance,such as bone, the waves slow dramatically and a large amount of energy is released into the surrounding tissue.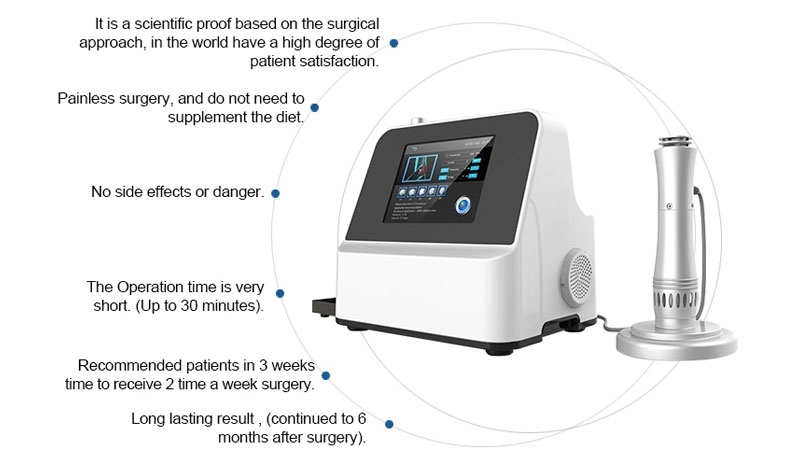 Shock wave Physical Therapy Feature

1. The human engineering design provides setting and operates conveniently;
2. 5 inches color crystal Spanish and English touch screen design, intuitive and clear;
3. Import power source, to ensure instant shock output effect;
4. Surge pressure and frequency selection, conform to treatment demand;
5. The ultra-silence air compressor is built-in accessories collection box;
6. Single or dual output is optional, and provides a various professional probe;
7. There are 5 adjustable preset reference solutions;
8. Adopt a portable design.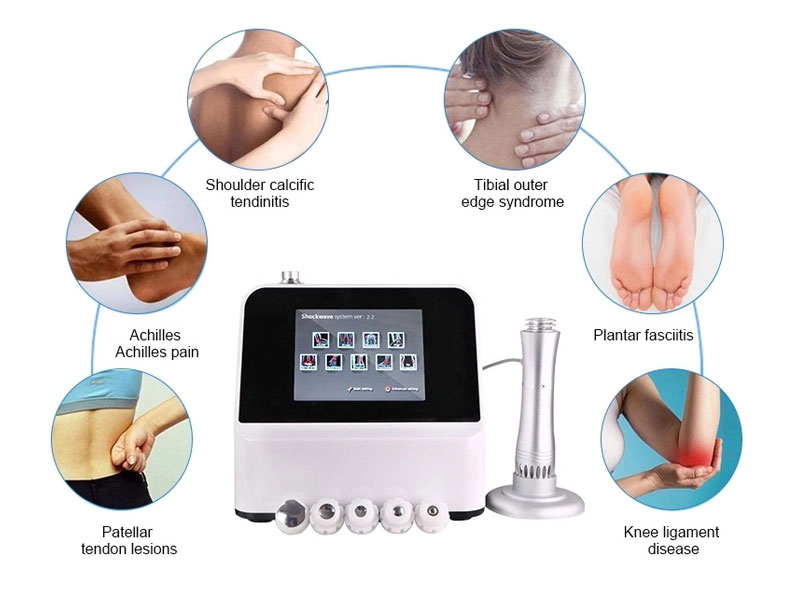 Shock Wave Benefits

Success rate of 80%
Non surgical and drug free
Non-invasive
No risk of infection
Faster and easier healing
Reduce expenses


Working Screen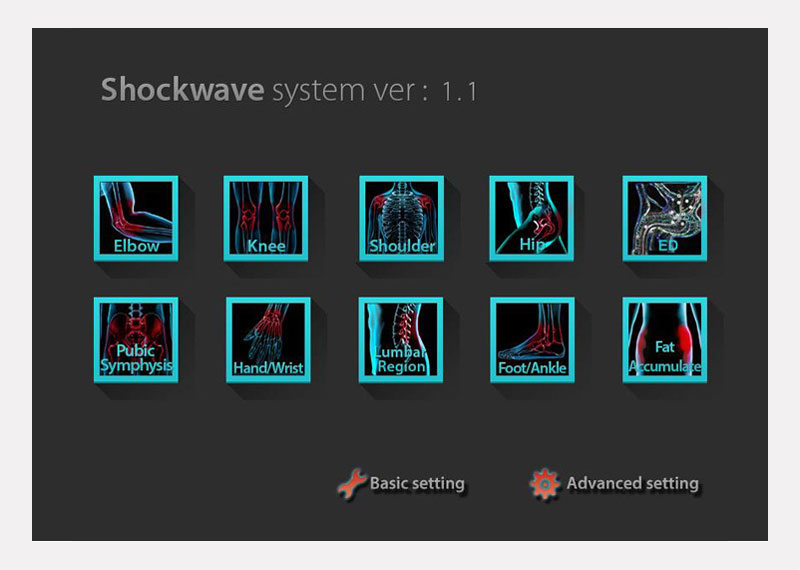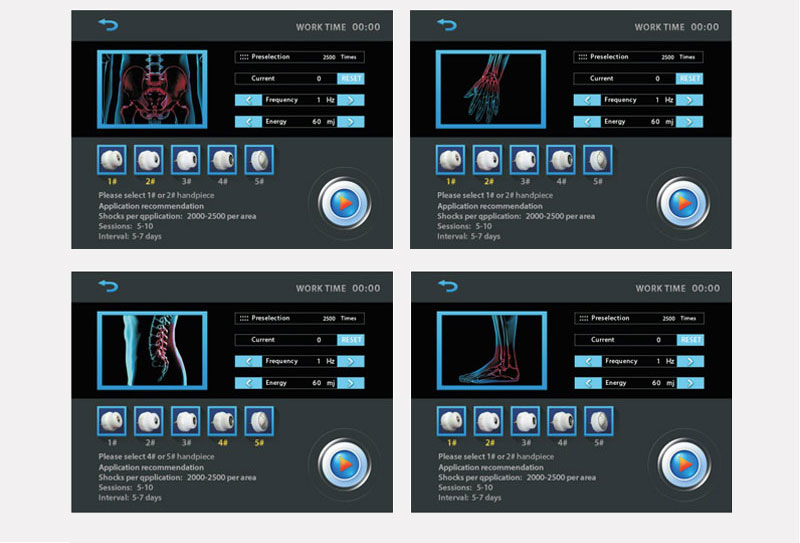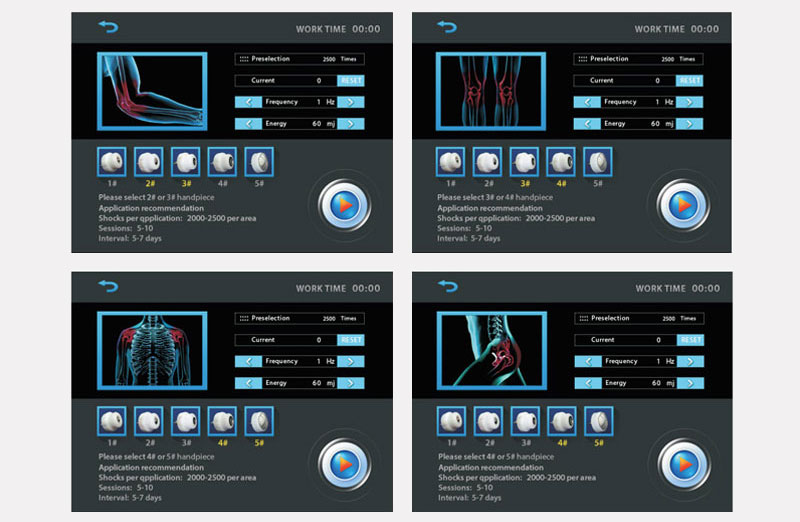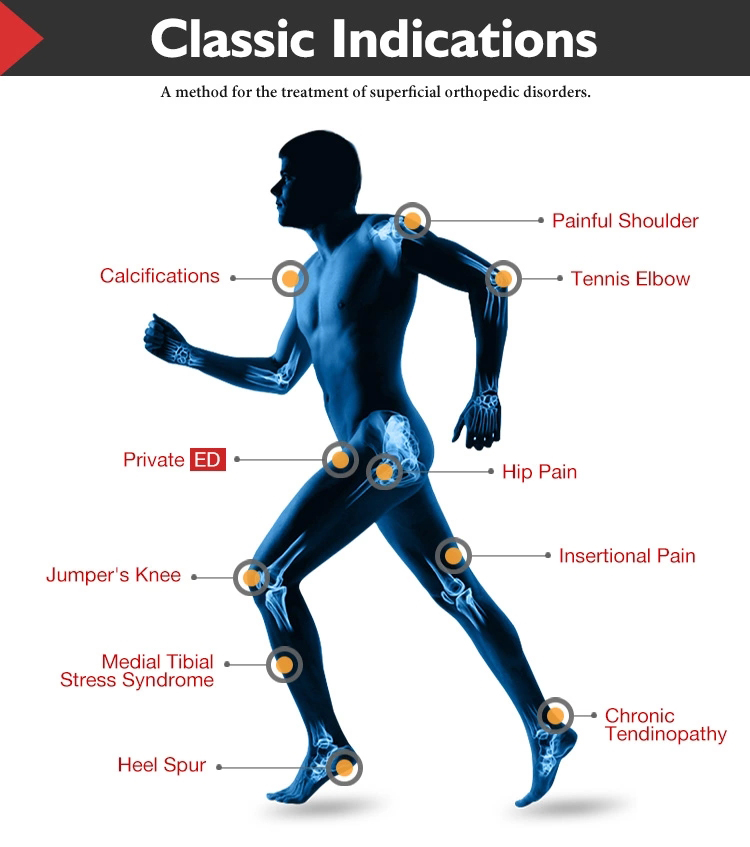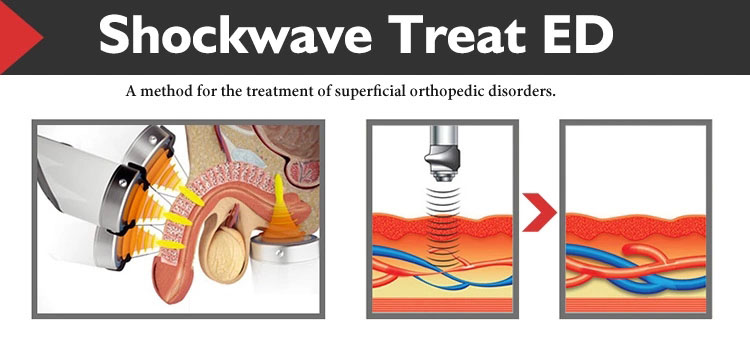 Shock wave Therapy can be used to treat a wide variety of musculoskeletal conditions, in particular, those involving areas where major connective tissue attaches to bone. Common sites that can been successfully treated are:
Foot – plantar fasciitis and Achilles tendonitis
Knee – patellar tendinitis and shin pain
Elbow – tennis or golfer's elbow
Shoulder – rotator cuff tendinitis and calcific
Hip – trochanteric bursitis
Muscles – various trigger points throughout body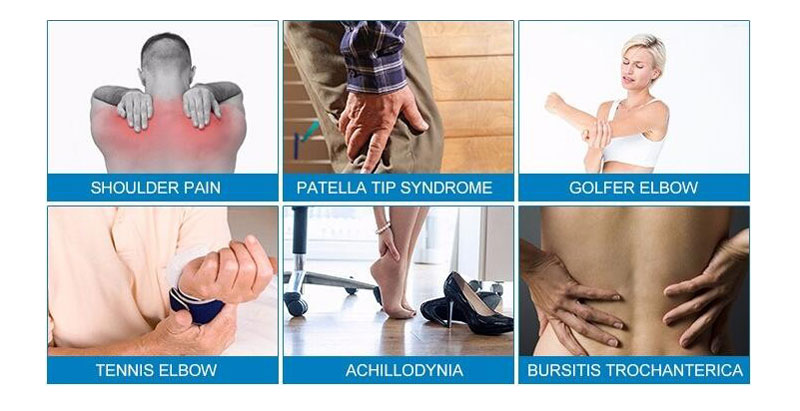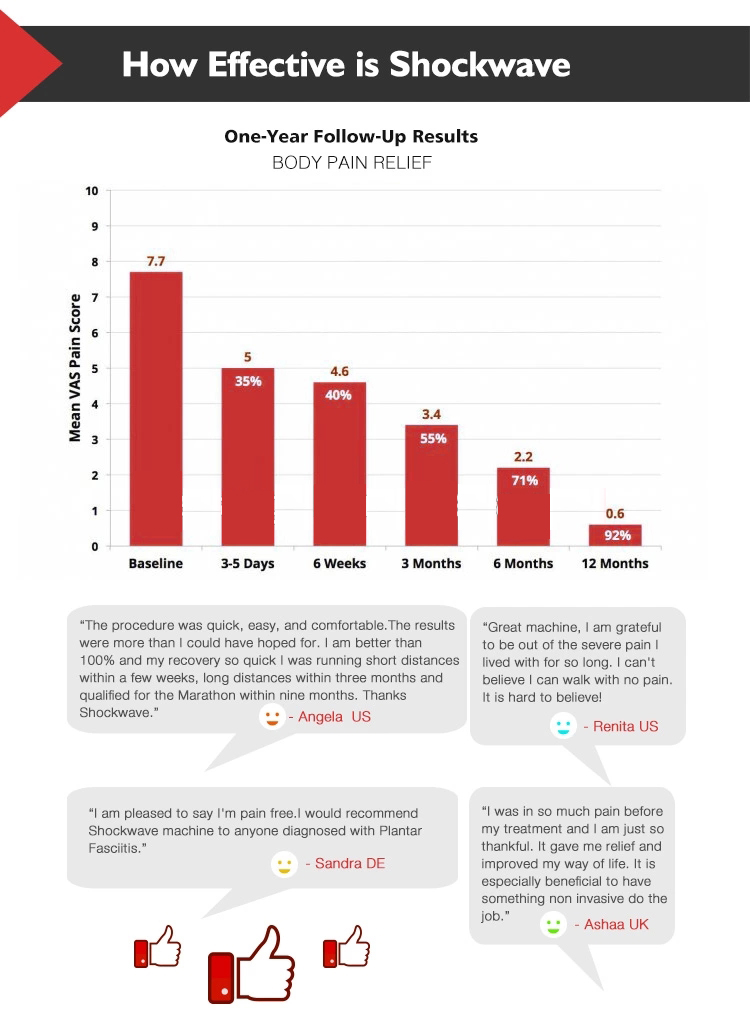 Q: Will shockwave help me?
A: Most patients with chronic pain problems have been through various unsuccessful types of treatments. More than 80% of the same patients worldwide report that Shockwave therapy has helped them eliminate their problem.

Q: Does the treatment hurt?
A: There may be a slight feeling of discomfort during the treatment, depending on the level of pain the patient is already experiencing in the area. However, since the treatment lasts only about five minutes, most patients are able to tolerate this discomfort. Additionally, the intensity of the treatment can be adjusted throughout the session.

Q: How many treatment will i need?
A: The number of treatments varies depending on the indication and tissue response. The effect of the treatment is cumulative, so you will typically need more than one (3–5) treatment. Very often though, you will experience relief right after the first treatment.

Q: How often will i need the treatment?
A: Most indications require 3–5 treatments which are done 3–10 days apart, depending on the patient's tolerance and their tissue response.

Q: Will i need any pain after the treatment?
A: Most patients will experience an immediate pain relief following the treatment. However, within 2–4 hours after the treatment, they may experience some soreness in the treated area. This soreness has been reported as tolerable and not limiting.

Q: Are there any restrictions after the treatment?
A: It is recommended that patients refrain from physical activity, especially one that would involve the treated region, for about 48 hours following each treatment session.
Properties
Brand Name
Singularity
Type
Shock Wave
Model No
SW
Packing size
39X31X31CM(L*W*H)
Color
White
G.W(KGS)
8.0KG (Only Device)
Origin
China (Mainland)
Warranty
1 year
OEM
No